2017 Summer Reading Suggestions
"Build a Better World"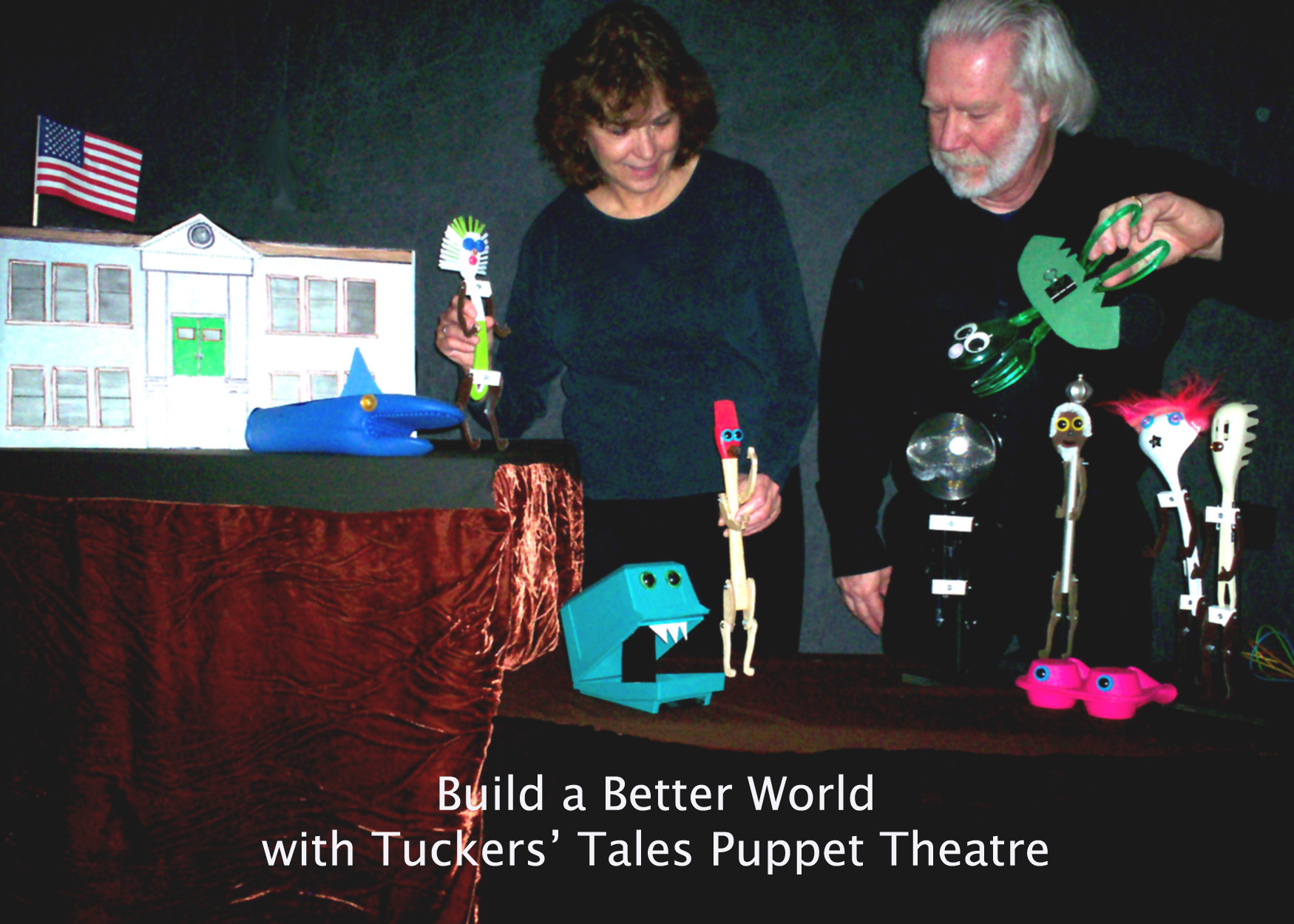 Can we tell a story about extraordinary characters building a better world with ordinary things? We can when the audience gets to choose the heroes & the villains and helps us direct the story! Using kitchen utensils, simple tools & gadgets you get to help build a better world and a better story as the show progresses. An old trunk full of "stuff" has rarely been this much fun.
Tuckers' Tales Puppet Theatre has many other shows to choose from including our new Sock Monkey Mysteries for our youngest audiences ... give us a call (215) 885-7073) or drop us an email (tucktale@aol.com) and let us make a suggestion!